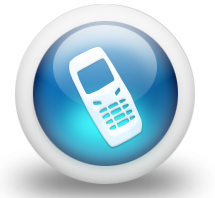 Hard reset Sony Xperia M2 now. The factory reset for the Sony Xperia M2 is the same for both the Sony Xperia M2 Aqua both D2403 as well as the Sony Xperia M2 Aqua D2406. The same also goes for the Hard Reset of the Sony Xperia M2  being both D2305 a well as the D2306 versions of the Sony Xperia M2. Note that this is not the hard reset of the Sony Xperia M4 which is on another page of this website or the hard reset of the Xperia M4 Aqua Dual. Note that you do this at your own risk as the reset will permanently delete all your data on the reset has been done.
Hard Reset Sony Xperia M2
Normally a factory reset is done when someone wants to sell their mobile phone. The reset process will clear all the data off from the phone so nobody has access to your personal settings and files. This is also used when people send their phone in for repairs and do not want their data copied or password accessed which may be on the phone.
You will need to make a backup of your phone before you start the reset and backup all your data onto your computer. This is a good start. Ensure that the backup is good so you can restore all your data later again. This is again at your own risk.
Hard Reset Sony Xperia M2 by Menu

1.
Ensure that the Sony Xperia M2 battery charged;
2.
Go to Settings
3.
Now go to Backup and reset 
4.
Now go to Factory Data Reset 
5.
Then go to Reset Device
6.
Choose Erase Everything
7.
The phone will now start the reset process.
Hard Reset Sony Xperia M2 by Code

1.
Ensure that the Sony Xperia M2 battery fully charged;
2.
On dialer enter this code: *#*#7378423#*#*
3.
Select Customization Settings;
4.
Select Reset Customization ;
5.
Click on Confirm;
6.
The mobile phone will now start the factory reset process;

Incoming Search Terms: