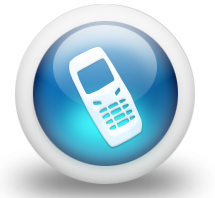 Hard Reset Sony Xperia C4 today! If you are going to do a hard reset of the Sony Xperia C4 then you will note that it is the same as the reset of the Sony Xperia C4 Dual which is also on this website.  You will do this at your own risk as it will delete all your files on your phone. This includes your email, photos, data as well as your APN settings which you might have.
Hard Reset of the Sony Xperia C4
You will need to backup your files and settings onto your computer if you wish to restore this data and setting later after the factory reset of the Sony Xperia C4. You will see how to do a hard reset below, either by way of a code or via the menu system of the C4. There two methods below for the hard reset of the Sony Xperia C4 has been added below. Also note that the code is the easiest and most used reset method by users. Try the hard reset Sony Xperia C4.
The two methods being the reset by code as well as the reset by menu are the only ways of doing a reset to the factory default. There is the problem with backups as many people do not know that the reset puts the phone back into the condition it was when you bought the phone or more back to the way the phone was when it left the factory of the producer and not the distributor.
Always ensure you backup with a software program which you can find on the internet such PC Companion. Again, this is at your own risk so ensure that your phone is fully charged and backed up.
Hard Reset Sony Xperia C4 by Menu

1.
Ensure that the phone battery charged;
2.
Go to Settings
3.
Go to Backup and reset 
4.
Go to Factory Data Reset 
5.
Go to Reset Device
6.
Choose Erase Everything
7.
The phone will now start the reset process.
Hard Reset Sony Xperia C4 by Code

1.
Ensure that the phone battery fully charged;
2.
On dialer enter this code: *#*#7378423#*#*
3.
Select Customization Settings;
4.
Select Reset Customization ;
5.
Click on Confirm;
6.
The phone will now start the reset process;